5 Key Marketing Updates You Need to Know This Week – November 18th
Since marketing methods are always being updated, you need to be too.
Stay in the know with these advertising news stories from the past weeks, updated November 18th, 2021.
1. Instagram Reels now features TikTok-style text-to-speech and voice effects.
To compete with TikTok, Instagram added text-to-speech and voice effects to Reels. Creators can record or upload a video, use the text tool to add text, select "text-to-speech," choose the voice option they want and post the Reel. Creators also can use the audio mixer to add helium, giant, robot or other voice effects.
Text-to-speech is an accessibility feature that lets blind people and those with low vision hear spoken versions of text.
Facebook, now Meta, plans to pay $1 billion to creators through 2022.
2. Learn to drop your latest products on Instagram.
Product launches are available for checkout-enabled Instagram companies in the U.S. This lets brands announce an upcoming drop and build anticipation for the big day.
44% of people surveyed strongly associate Instagram with learning about local or small brands.
Use product launch tags across Instagram Feed, Stories, Live and Reels.
Include countdown and reminder stickers in Stories for shoppers to set reminders and receive notifications of your product drop.
Share images and information about your product in Product Detail Pages.
Use a blend of feed posts, stories and videos to advertise your product 5-7 days out.
Post daily about your product 3-5 days out.
Partner with creators to increase reach within their audiences 1-3 days out.
Go live and pin your product minutes before your launch.
Use ads with product tags after your launch to sell your product and engage with your community.

3. Google rolls out product feed support to make video campaigns more shoppable.
Google now provides product feed support for awareness and consideration Video campaigns. Brands can include browsable product images below their video ads with goals set as Product and brand consideration or Brand awareness and reach.
The process: A user is shown a video ad with a panel below the ad. The panel expands to show the brand's products when the user's device is in portrait mode. A user who selects an image is taken to the product landing page to continue the transaction.
At least four products must be included in the Merchant Center product feed.
A 1:1 ratio image is required for each product.
Why this matters: Video campaigns can be made more shoppable without creating a separate TrueView for shopping campaign.
Marketers who add product feeds to their Video action campaigns tend to achieve over 60% more conversions at a lower cost.
4. TikTok adds an all-Spanish Sounds Page.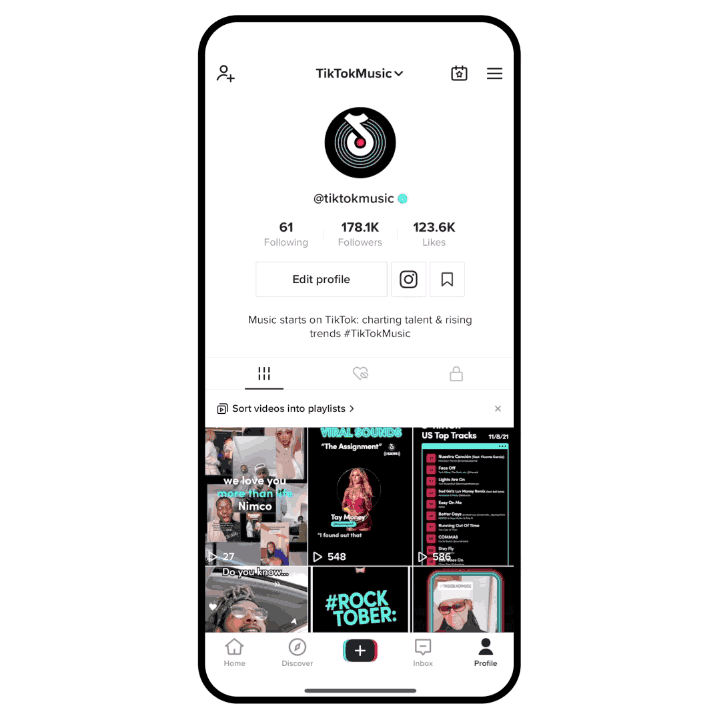 In conjunction with the Latin GRAMMYs ®, TikTok is offering a library of Latinx music and artists for Spanish-speaking users in the U.S. Included on the Sounds Page are playlists featuring all nominees for Record of the Year, Album of the Year, Song of the Year and Best New Artist. This shows the social platform's ongoing commitment to Latinx music, culture, artists, creators and community.
Millions of people are organically connecting on the platform.
The music attracts viewers from virtually all cultures and generations.
5. 8 Common ASO errors that lower your downloads.
App Store optimization (ASO) impacts the number of downloads your app receives. Because ASO is equal parts art and science, you need to find what works best to increase your downloads. The following are issues that can lower your ASO and how you can avoid them.
Not including keywords in both name and subtitle.
Apple and Google put significant weight on keywords that show up in an app's name and subtitle or short description.
If your keywords are in only your subtitle, they'll show up only when your app is searched for by name. As a result, you miss opportunities for organic downloads.
Make sure you use the keywords you want to optimize for are in both your app's name and subtitle.
Not optimizing your keyword list.
You can enter keywords into the App Store Connect's keyword list to determine which keywords are relevant to your app.
Since Apple doesn't provide advice on using the list, entering only a few words can mean missing optimizations and losing out on downloads.
Use a free App Store Connect

keyword optimizer

to fix the issue.
Not evaluating keywords before using them.
Using irrelevant keywords typically results in low traffic or too much competition.
Look at each keyword's popularity score and choose the keywords with the highest popularity. Avoid using keywords with a single-digit popularity score.
Analyze each keyword's estimated downloads, category rank, ratings and age of the top 10 results. Choose the keywords that tend to rank in the top 5. If your app ranks lower, the odds of it being downloaded are significantly low.
Using irrelevant keywords.
Finding keywords that have a high popularity score, are not too competitive and are relevant can be difficult. However, using popular, less competitive, less relevant keywords will result in fewer downloads.
The people searching for the less relevant keywords are not looking for your app. They likely will skip over your app or believe it does something else. They may download it, realize your app is not what they thought and uninstall it.
Devote the time needed for effective keyword research to increase your optimization.
Optimizing your keywords only once.
App Store optimization needs to be repeated on a regular basis. Otherwise, you lose out on potential downloads.
Try different approaches to find what works, then continue to use the process.
You may want to begin by planning three keyword sets and trying each for 4 weeks. Then, take the parts from each set that worked best. Double down on the keywords that work while taking out the ones that did not.
Not monitoring your competitors.
Your competitors likely are experimenting with their ASO. Follow them to see what does and does not work. You can learn faster while coming up with new ideas for your app.
Watch the keywords your competition is ranked in and how they compare to your rank.
See how your competitors' names and subtitles change and how their ranks change.
Find related keywords to get ideas for your keywords.
Using the same strategy for the App Store and Google Play.
Because Apple and Google have different algorithms, the data used to determine which keywords are relevant to your app is different. The datasets used to determine how the apps rank differs as well.
Copying and pasting your keywords from one store likely will not provide the results you want from the other store.
Be sure you research keywords separately for the App Store and Google Play.
Not actively tracking ranks.
Since ASO is an ongoing task, you need to pay attention to trends more than just snapshots of information. If you focus only on a snapshot, you may not notice a downward trend and might miss a potential rank.
Track your keyword rank trends by adding them to your Appfigures account.
Monitor your daily email to see the changes and how your app ranks every hour.
Take action accordingly.
---
Need a hand?
At Operam, we look at your marketing as a whole rather than in isolated silos. As a result, we optimize the value you realize from every step of the customer journey, no matter how many channels it entails. Contact Operam today to learn how we can help you reach your marketing goals.